So with the end of 2014 rapidly approaching, I decided to compile a variety of my favorite photos I took from this year. I chose all of these for different reasons, whether I liked the lighting, or the subject, or the memory attached to it, my reasoning for choosing these photos is across the board.
This year was a roller coaster of a year, and because of that I grew and learned a lot about myself as well as my work. I've learned that it really doesn't matter how many times you fall, it matters how many times you get back up and who is there when you do. I hope you guys like the photos I picked and I guess I'll be seeing you in 2015! Happy New Year!!
I love this photo not only because it's my first boardwalk photobooth pictures, because it was my boyfriend and I's very first mini-vacation together to OCMD.
I shot this image in Lancaster, PA when my boyfriend took me to his hometown and showed me around for the first time.
I took this at the Union Transfer while Circa Survive played. I wanted a crowd photo rather than the typical band-playing photo.
I watched this Dad and his son kick around a soccer ball for 10 minutes or so, snapped a couple of photos and walked away. I managed to get this one, and I think it's in my Top 5 for the year.
I took this photo of my boyfriend Dave when he had an eye infection and had to wear his glasses for a week, which made him not very happy to say the least but this photo was taken after we spent an entire day exploring Fishtown together.
Dave took me to a horse farm in Lancaster at sunset over the summer. It was very romantic and sweet and almost magical until I shocked us both by touching the electric part of the fence while I was kissing him.
I took this photo while I was in the Poconos with my family on Thanksgiving. They got 7 inches of snow over night so I snapped some photos of my youngest brother.
This is a photo of my roommate/friend Monica I took on an overcast day at the Race Street Pier.
My friend and fellow photographer Fabrice, he's super talented and nice and look at that smile! I took this on a photo walk we went on over the summer.
I photographed my sisters wedding in Jacksonville, Florida over the summer and managed to get some beautiful photos of her and my niece.
Another photo of my sister from her wedding this summer.
I took this photo on New Years Day at the Mummers Parade of my former roommate Eva. It was a cloudy day but the clouds shifted for a minute and I got this beautiful photo of her.
A photo of the Reading Viaduct overlooking Center City at sunset.
A photo from a rainy and overcast day on my street.
This photo just reminds me of the summer and I love it.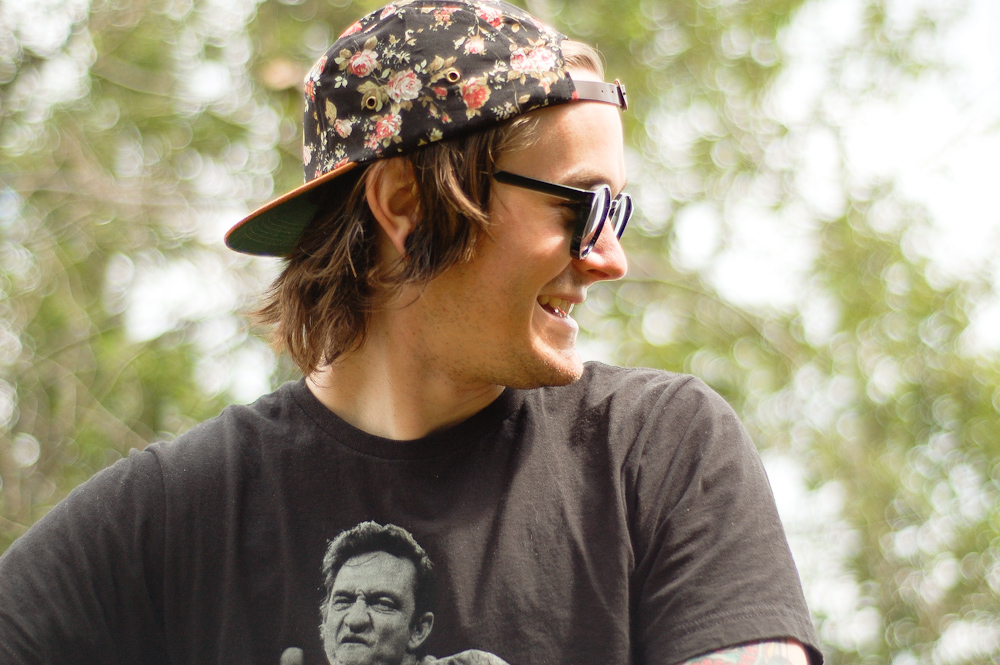 This is the face that belongs to the feet in the previous picture. I shot these two the first day my roommate Monica and I met Nick. We sat in a tree and drank beers, and now Monica and Nick are dating.
The Reading Viaduct at sunset.
One of my best friends, and fellow photographer Brendan shooting on the Reading Viaduct.
My boyfriend Dave the day we explored the Reading Viaduct. I just love the way the light is hitting his face.
This is the definition of a picture-eque moment if I've ever seen one. The harsh early morning long shadows, the natural light flare, the exhale of warm breath. I couldn't walk by him with out capturing this moment.
My parents street in Bushkill, PA with 7 inches of snow the day before Thanksgiving.
Dave took me to Longwood Gardens and it was beyond dreamy.
A picture of a polaroid I took on Fourth of July with some good friends.
My niece, Aurora, at her 2nd birthday party this past Spring.